Finally the official new look of Facebook's News Feed was reveled and redesigned looks is live on many of the profiles or Facebook User Accounts. You can also get the new look of Facebook changed in 2013 by registering your self on the Waiting list. I have already got the new changed and bright new look of Facebook's News Feeds.
Here is the look of new Facebook's Home Page I have got on my Profile –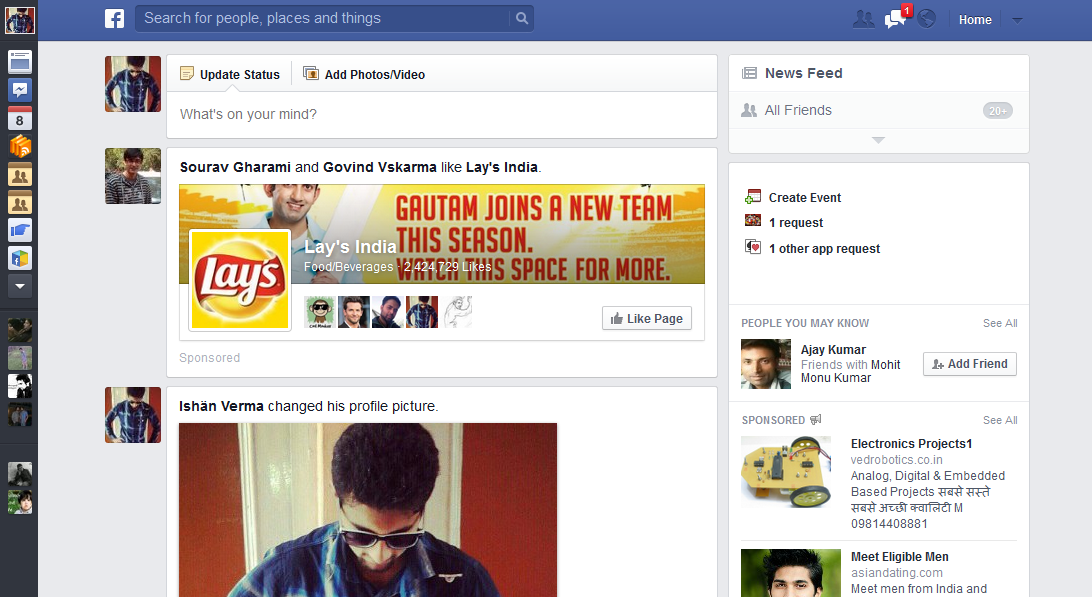 Changes in New Look –
Photos now will be bigger and more plentiful
Mutual friends will come with more detailed information
Check-ins will be more rich
Trending stories shared by multiple friends will be more prominent – allowing users to instantly view viral videos in-feed.
Facebook will now divide your friends into 'all', 'recent' and 'close', while content can be distilled down to either 'music', 'photos' or 'games'.
Here is how you can get the New and Redesigned Facebook Profile –
Step 1 – Login in to your Facebook Account
Step 2 – Open (www.facebook.com/newsfeed)
Step 3 – Click on the 'Join Waiting List'
After Joining the waiting list you will get the New and Changed version of Facebook in few days. Facebook has already started rolling out this new redesigned look of News Feed and will be seen on every profile in a month or so.