Here is some good news for Facebook lovers who use Facebook Home on their mobile devices. Facebook has rolled out a new update that adds music controls to your locked home screen and animated stickers that can wave, wiggle or dance.

Facebook Home has been updated to offer music controls on the phone's lock screen when the user is playing music. Users can now play, pause, and switch to previous and next tracks, without opening the music player, from their lock screens. Facebook Home also gives a customized Facebook experience to its users with updates and notifications from Facebook friends. Facebook Home was launched in April globally for users as a free download from the Google Play store.
The Home app displays mobile versions of a user's Facebook newsfeed and messages on the smartphone's home screen. It also has a "chat heads" messaging service as well as a" cover feed", that offers continues updates of messages, photos as well as status updates.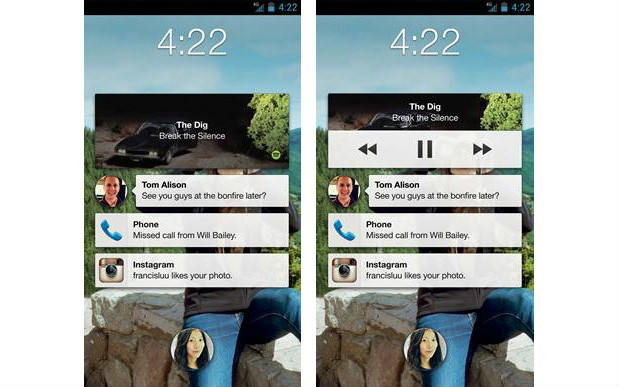 Facebook has also updated the Facebook app for Android with animated stickers. Now Pusheen, Beast and Anooki stickers that can wave, dance and wiggle are available to users. The animated stickers are already available for users on the iPhone app and web version. In addition to the above features the update also brings some bug fixes. The update is available for Android 4.0.2 or above from the Google Play Store.
Facebook had rolled out its shared photo albums feature recently. The 'shared photo albums' feature allows multiple users to upload photos to a single album on Facebook. The new feature allows up to 50 "contributors", who can share up to 200 photos each with a maximum of 1000 photos in each album.