Finally the latest smartphone iPhone 5 is now open and available for its pre-orders in whole world. You can Pre-Order your iPhone 5 from Apple's offical website. Here in this post we will share and tell you – How to pre order or book iPhone 3 online from India. US citizen can book an Apple iPhone 5 online from sites like Verizon and AT&T. In US, UK, Canada, Australia, Japan, Hong Kong, Singapore, France, and Germany only, pre-order of iPhone 5 have already broken all the sales records and it is a news that Apple sold 2 million units within 24 hours. Now you can book or Pre Order your iphone 5 online from India. Just check and follow the procedure to book, pre-order your iPhone 5 online from India.
Also Check : Samsung Galaxy S4 to Launch in February 2013 | Images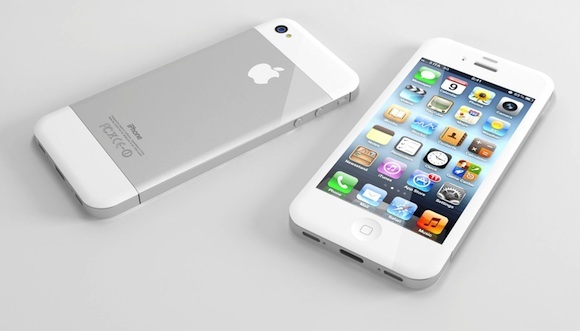 Iphone 5 has already beat Galaxy S3 & Lumia 920. Now If you have decided to buy the iPhone 5 then you have to place a pre-order fot it's delievery to your address off course ! Please notice iPhone 5 stock seems to be running low and in many regions the Apple's website is showing an estimated shipping in two weeks. So if you want this and you have bucks in bank account, place your order for iphone now.
How to Place a Pre-Order for Apple iPhone 5 ?
Click on the link – Place Order for iPhone 5
Choose your favourite color.
Choose a model (Check Memory and Price).
After that click Continue button on the right side.
Choose accessories and more for your iPhone 5.
Good, now click on Add to basket.
Go click on Continue shipping (you don't need to log In).
Finally fill all needed information and then click on Continue.
Oh yeah, You Done !! Many many Congratulation now you also have the latest smartphone Apple iPhone 5, we must tell you iPhone 5 is the thinnest and lightest iPhone Apple ever built, so enjoy it's ride.
Price of all models of Apple iPhone 5 are as follows :
| | | |
| --- | --- | --- |
| Model |   Memory   | Price |
| iPhone 5 |   16 GB | £529 |
| iPhone 5 |   32 GB | £599 |
| iPhone 5 |   64 GB | £699 |
Have a look of iPhone 5 Trailer, Features and Review