Finally a working trick to download all your Google Play Store Apps to PC and then transferring it to your Android SmartPhone. And this is 100% genuine and Legal way to download android application from Plat Store to your Laptops or PC. Real APK Leecher enable users to download the apps from Google Play to PC. The Apps will be downloaded in APK android format and you can easily transfer them to your cell phone through Data Cable or Bluetooth. Also, you can check if a App is Paid or not. Full Procedure explained below.
How to Download Android Apps From Google Play Store Directly To PC.
Step 1 – Download the Real APK Leecher at – APK Leecher
Step 2 – Extract the folder.
Step 3 – Open the folder and click Real APK Leecher.exe to RUN
Step 4 – Fill all the details and For DEVICE ID  Click here – Device ID. Download it and install it on your phone to get ID. You can also Download it from Play Store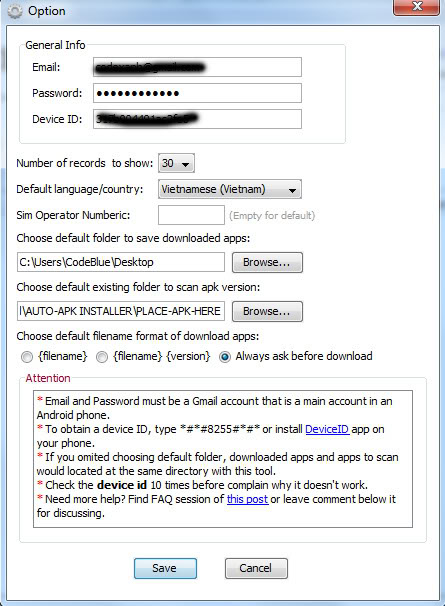 Step 5 – Select your county to make determined apps only available only to that country are also listed.Step 6 – Click upon save when you've filled all the fields.
Configuration is done now
How to download App by Real APK Leecher
Step 1 –
Type the name of any App you want to download in search bar at right side and List of all Apps relate to it will appear below.
Step 2 – Select the App you want to download and Right click on it to open the context menu with options.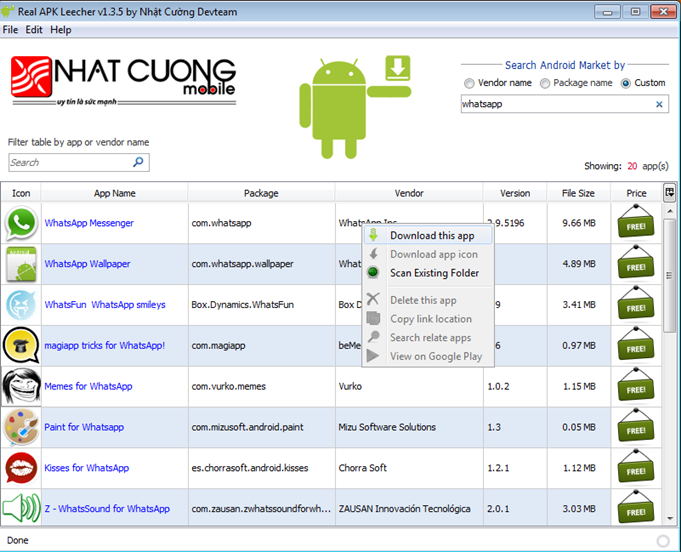 Step 3 – Select Download this app and just wait for the download to finish. The APK file for the app will be saved to your default downloads folder.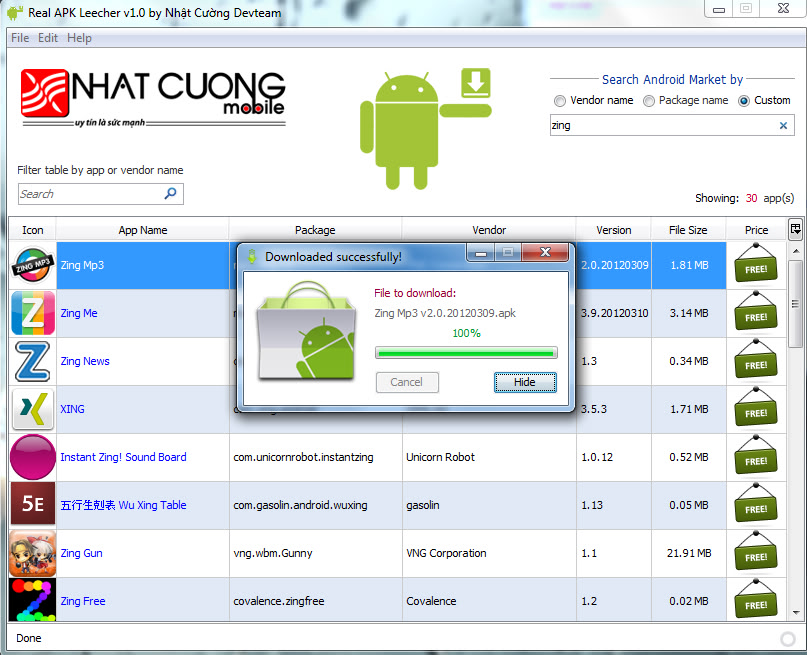 Note : Only Free Apps/Games will be downloaded from this tool, Paid application will be downloaded by paying at Play Store.
This is 100% legal way to download the apps from Google Plat Store to your PC or Laptops. Enjoy !