Young Sumitpal Singh of Jammu and ??Kashmir? has made the state proud clinching the All India Adidas National under-14 Lawn Tennis title beating second seed Vikas Singh of West Bengal 2-1 in the final played at YMCA Complex, Chennai today.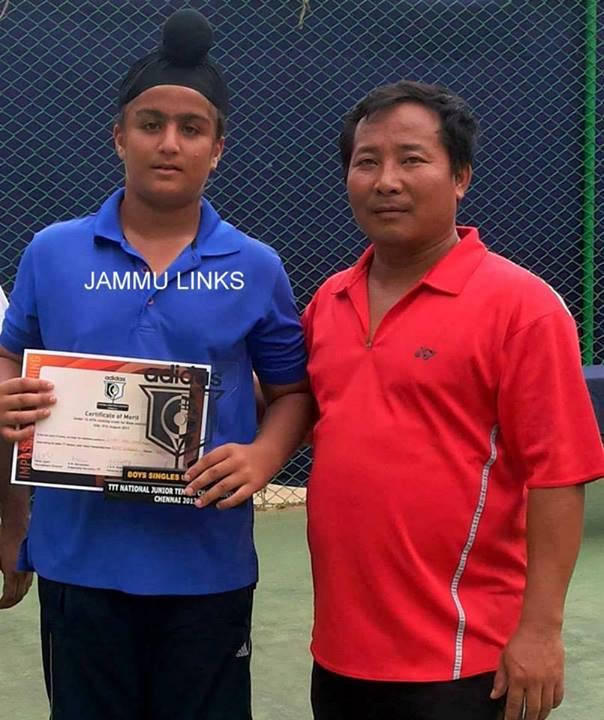 As per the reports reaching here, top seed, Sumitpal fought from behind after he lost the opener 7-5 in a close contest that saw latter leading 5-3 at one stage. In the second set, Sumitpal was impressive in his serves and returns to fighting Vikas and leveled the score 1-1 making it a 6-2 win.
Down by 2-5 in the decider, Sumitpal Singh played confident shots and was best in forehand and slice shots and equalized the score 5-5. And, in tie break wherein Sumitpal won the final set and game also. The score: 5-7, 6-2, 9-7.
Earlier, in the first round, Sumitpal Singh defeated Arnold of Tamil Nadu, rather easily, 6-0, 6-2. In the second round, he outplayed Srivatsa Ratakonda of Andhra Pradesh 6-0, 4-6, 6-2.
In the pre-quarterfinals, this Jammu boy trounced Kabir Manrai of Chandigarh in straight sets of 6-3, 6-2, followed by his win against Dhruv Sunish of Maharashtra in the quarterfinals.
Another state player, competing in the same event, Prinkle Singh lost in the semifinals of doubles. In singles, Prinkle suffered a defeated in the pre-quarterfinals stages.
Source: Jammu Links