As we all know, Whatsapp is the most popular messenger which is installed in every smartphone you'll see. Messenger will get a new look with the coming update. The new Whatsapp upgrade will be available shortly on the app market – Whatsapp for android, Whatsapp for apple. The new Whatsapp look will be having changes in the FONTS and in App UI. Whatsapp new look is much more interesting and cooler to see.
COMMENT BELOW FOR DOWNLOAD LINK OF NEW WHATSAPP NOW !!
Below is the Pic of the Whatsapp Old Look and the new look of Whatsapp.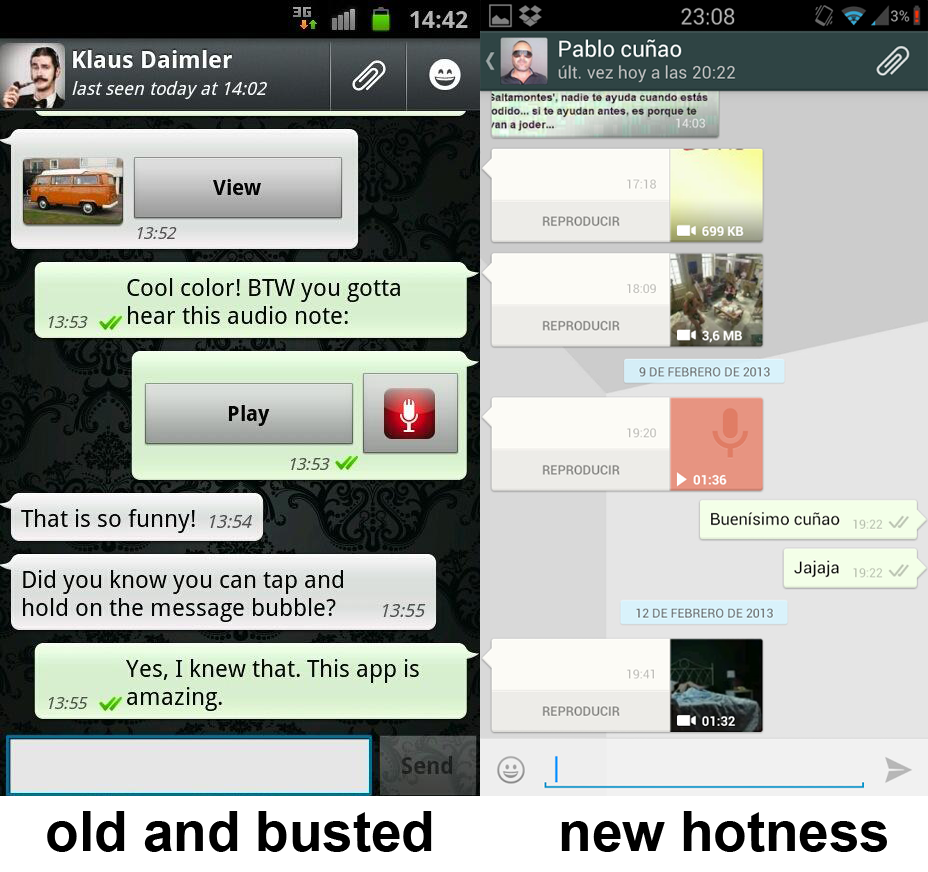 Some of the new changes in the Whatsapp Messenger :
Layout is now more clean and easy to view.
Speech bubble are removed.
The new Holo UI provides cleaner, bigger boxes for text.
Image previews are larger and better.
The main image window is also re-vamped and looks non-intrusive.
For multi-media files, the huge 'Play' or 'View' button has been done away with and the files can be viewed via a discreet button at the bottom of the preview.
Emoticons are now placed at the bottom left. 
The colours used are lighter, more subtle as compared to before. 
The background wall-paper in a chat window can be changed directly from the chat instead of having to visit settings everytime.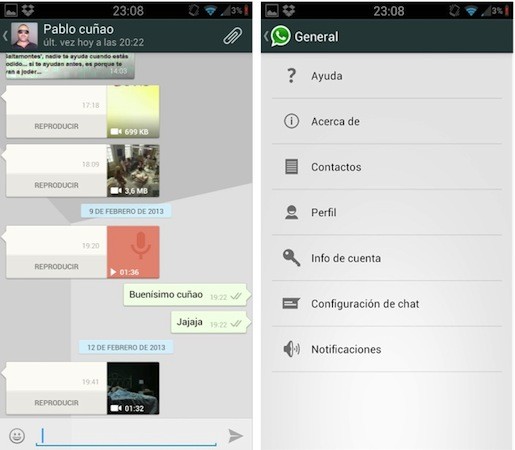 New Updated Whatsapp with new looks is yet to be officially released before it will be download directly from the official website of the WhatsApp. It will be official released on the App Markets – Whatsapp for android, Whatsapp for apple on Google play Store and for other platforms soon.