Gone are the days when heroines were expected to play the damsel-in-distress roles in action flicks. Nowadays they are usually in the thick of the action looking all fit and athletic and no one knows this better than Katrina Kaif, Dhoom 3's leading lady. Considering Aamir ' Mr Perfectionist' Khan is part of the ensemble she doesn't really have a lot of choice but to get in shape. After all the franchise is notorious for its fit and sexy leading ladies – Esha Deol, Bipasha Basu and Aishwariya Rai – all scorched the screen in the previous instalments. A source close to the actress said, "Katrina is not only concentrating on her fitness regime but also on her diet. The actress is undergoing training in mixed martial arts, parkour and more. The best thing is that Katrina is not a fussy eater."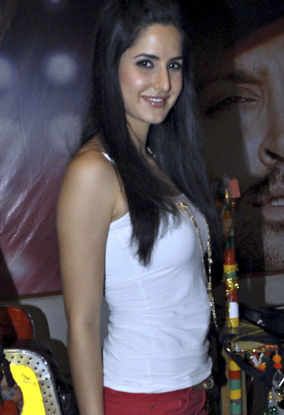 Here's a sneak peek into the Ek Tha Tiger actress' strict diet:
Breakfast
Brown bread with peanut butter or pancakes (carbs and fats)
One glass low fat milk
Two boiled eggs white portion only (protein)
Lunch  
Green salad with low fat dressing (fibre)
Brown rice (carbs)
Grilled fish (protein)
Snacks
Fruits and digestive biscuits
Dinner
Anything light other than carbs
India.com Health Expert's opinion
The actress' diet is spot on with a heavy nutritious breakfast which is high on protein, a lunch with  fibre , carbs and proteins and a light dinner. Fruits and digestive biscuits too are an excellent in-between meals options. Here's to Kat scorching the screen in Dhoom 3.
Source: Health India