"A TEACHER AFFECTS ETERNITY, HE CAN NEVER TELL WHERE HIS INFLUENCE STOPS"
They inspire you, they entertain you, and then you end up learning a ton even when you do not know. Such is the magic created by the teachers. A teacher`s appreciation makes the world go round for his students. The landmarks and writings by them happen to be everlasting for every student. From the history itself, there are many anecdotes popular which narrate the story of the bond between the students and the teachers. Most of us are aware of the incident in MAHABHARTA, regarding the EKLAVYA, the dedicated disciple and student who went to the extent of cutting down his own thumb just to acquire knowledge from Guru DRONACHARYA.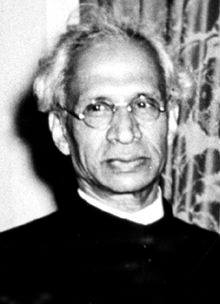 India celebrates Teacher`s day on 5th of September as an occasion to mark the birthday of Dr. RADHAKRISHNAN, who was an extraordinary teacher. He taught in India and later in England as well. He was deeply loved by his pupils for his amiable nature and knowledge. He was one of the leading scholars of his time, diplomat and President of India. Out of love and appreciation for their master when his students asked him to allow them celebrate his birthday he replied, " INSTEAD OF CELEBRATING MY BIRTHDAY SEPRATELY, IT WOULD BE MY PROUD PRIVILEDGE IF SEPTEMBER 5th is celebrated as Teacher`s day." And since then this day is celebrated in India.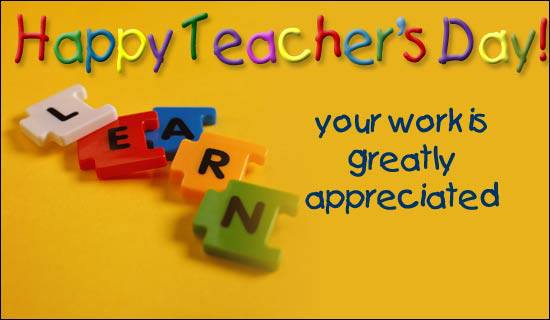 Teachers play a vital role in the life of every student. There is always a constant need of encouragement and praise from the society for the hardwork and zeal they put into action for their pupils. From history and past, India has stood for the prestige of teachers. It is in the roots of India. 5th September is celebrated with great deal of enthusiasm in different educational institutes all over the country. The teachers bestow the students with their love and blessings. They are no less than an epitome of parents for students in many ways.
"ONE GOOD TEACHER IN A LIFETIME MAY SOMETIME CHANGE A DELIQUENT INTO A SOLID CITIZEN"
From those nursery days to those little loveable kinder garden classes, from primary days of 1st class to the final year of 12th class in high school, we tend to carry million of memories with us throughout our life. And teachers are surely a great part of those memories. Each one of us have our favourite teacher. Many of us make some of them our idols in life or admire one or the other quality of them. Teaching and imparting education is believed to be one of the generous good works. Ideal teachers are those who use themselves as bridges over which they invite their students to cross, then having facilitated their crossing, joyfully collapse, encouraging them to create bridges of their own. "Those who educate children well are more to be honoured than they who produce them, for the latter only give them life, the former the art of living well."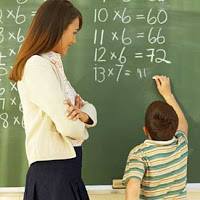 Article By:  Sujata Bhau