London: Teen pop sensation Justin Bieber was left red-faced during a show in Florida this week as his low-slung pants started falling down during an energetic dance routine.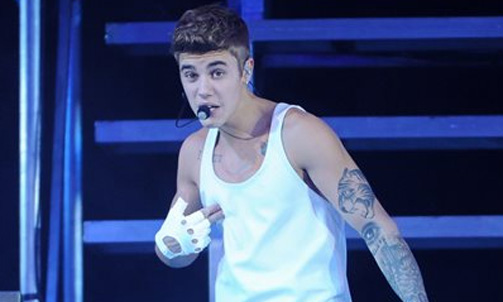 The 19-year-old pop star was performing in Jacksonville, Florida on August 7 wearing a pair of bright red leather trousers and no shirt, when his pants began dropping down to his knees, reported Contactmusic.
In video footage from the concert, Bieber can be seen awkwardly trying up to pull up his pants, which left his black boxer shorts on display, and at one point, he has to hold on to them throughout a dance routine to stop them sliding to the floor.
After wrapping up his Believe tour in Florida, the `Baby` hitmaker will head to Asia, Latin America, New Zealand and Australia in September.
Source: ZeeNews