The wait is finally over, the official trailer of Hangover 3 is launched. Check out the Full HD official trailer – Hangover Part 3 below. Bradley Cooper, Ed Helms and Zach Galifianakis can be seen as Phil, Stu and Alan in the Hangover 3 Official Trailer.In the 2 minute trailer video of Hangover Part 3, guys being chased by men in pig masks, Mr. Chow in a police uniform, and Alan driving down the highway with a giraffe! Ha! Check the trailer of Hangover 3 below.
Also Check : Hangover 3 Official Posters
Hangover 3 Official Trailer –
Hangover 3 Details
Release Date: May 24, 2013
Studio: Warner Bros. Pictures
Director: Todd Phillips
Screenwriter: Todd Phillips, Craig Mazin
Starring: Bradley Cooper, Ed Helms, Zach Galifianakis, Ken Jeong, Heather Graham, Jeffrey Tambor, Justin Bartha, John Goodman, Sasha Barrese, Gillian Vigman, Jamie Chung
Genre: Comedy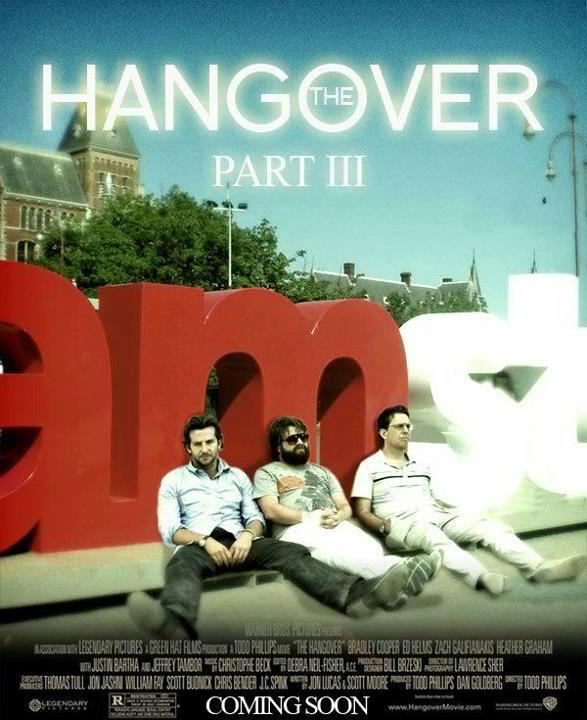 We have already shared the Official Poster of the upcoming Hangover 3 with you. The official trailer of Hangover part 3 hit the web on 5th march 2013. We will be sharing Pictures , Images and stills from the movie in future.
The Hangover Part 3 will be the final part of the Hangover series. This time, there's no wedding. No bachelor party. What could go wrong, right? But when the Wolfpack hits the road, all bets are off. Check out the Hangover 3 official trailer above.