India's top and famous Rap Star yo yo Honey Singh is performing all over the country. He has given stage shows at every renown place in the country. He was seen in jalandhar few day back, preforming Live. the exclusive video posted on YouTube was embedded here.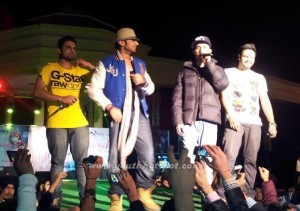 Watch the official performance video Yo Yo honey Singh in Jalandhar :

Do comment about the performance of the rap star.