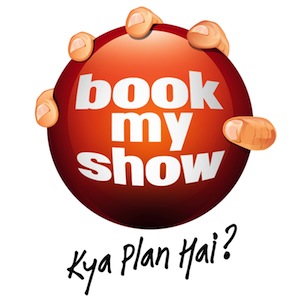 I have seen many users having the query and asked us questions about it. How to do an advance online booking of movie tickets in Jammu, J&K. This post is exclusively for the visitors and readers of Jammu. You can now book online tickets of the movie you want to see and have your tickets online. Online Ticket booking of movies in Movie Time INDRA in Jammu can be done now. Just follow the post to know how to book online movie tickets in Jammu.
Please Note : Online Movie Tickets can be done only for INDRA Cinema Hall NOT for KC Ciniplex.
Now in Jammu, People can book their movie tickets online. This service is available for the Movie Time INDRA cinema hall in Jammu. You can book the movie ticket from a website named BOOKMYSHOW.COM. On this website online ticket of movies shows and advance booking of movies can be done in Jammu. Just follow the steps below to easily book your online movie ticket in Jammu.
Step 1 : Open the website BOOKMYSHOW.COM.
Step 2 : Select the City : JAMMU from the Drop-down menu and Select the Date for which you want to book your tickets for.
Step 3 : Now check below. You will find the List on Movies currently being played at INDRA Cinema hall. All the TIMINGS are given along it. Select the TIME you want to go.
Step 4 : Select the Class i.e. Silver (Rs100 or 130) OR GOLD (Rs 300) and then the NO. OF PEOPLE and Proceed to SEAT SELECTION. 
Step 5 : Select the seats you want from the menu by clicking on the seats available and then proceed to the PAYMENTS.
Step 6 : You can do payments by a Credit Card or a Debit Card. You can also pay the bills by using NET BANKING. Just enter your email and phone number in the required box and all other necessary details.
Step 7 : After the payments are done, just Print your ticket to show it on the Ticket Counter of the INDRA Movie Time Cinema Hall. They will give you the tickets of the same movie show which you have booked.

NOTE : If you are not able to PRINT the page, you can also show the confirmation of Ticket Booking to the Official at Ticket Counter from your Internet enabled Cell Phone.  

So guys, now you can book your movie tickets online by using the service in your City. Hope you'll find this post really helpful and informative. Share this post on all social networks and with all your friends.
Also, if you have any doubt regarding anything like Ticket confirmation, Payments , Seat Selection or any other, just feel free to comment below. We'll reply back to your queries.